For three years I have artistically developed, programmed and managed the Bamboo Amphitheatre arts seasons at this magical new Perth-based venue in Western Australia. To provide any real sense of this experience might take a monograph, so I will keep this to a contained few points and photographs.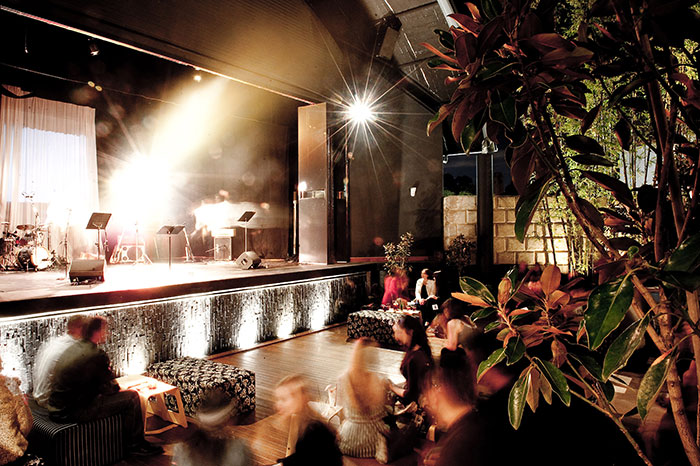 As a budding producer at 21 years old, I was approached by entrepreneur Gigi Mok to be involved in helping to make their newly invested amphitheatre into a theatre space and programming some events. This initial request turned into directing three 6-month-long summer arts seasons (programming them over the winter), inviting diverse interdisciplinary arts events – from theatre, film, music and circus, to a range of more glamorous celebrity chef events and cocktail masterclasses.
As the Programme Director for three years, I led over 100 events at this sublime venue. I learnt about the rich talent that must be nurtured in this city, and produced some exciting new Australian theatre and performance. Yet, for me it is time to move on, away from the glamour (which has never really been me) and to Germany to begin what I hope will be a new stage of learning – the German language and the innovative Regietheater – but more importantly, about myself. These ambitious last few years have left the personal behind and it is definitely time for some nurturing of the soulful kind.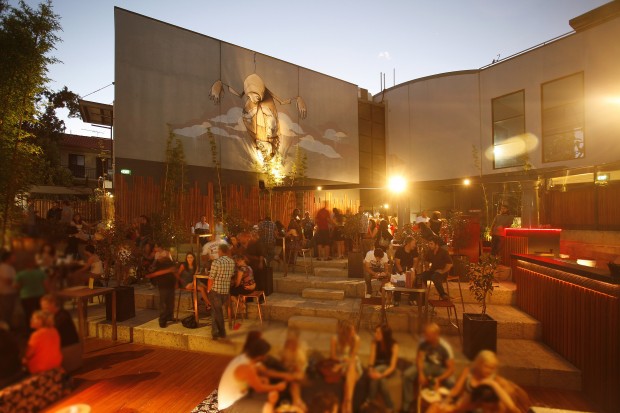 Journalist Aleksia Barron helps to strengthen my resolve:
"The bamBoo venue and programme is a terrific example of when everything goes right in Perth. It lets us celebrate the fantastic summer weather in an outdoor setting – without forcing everyone to ruin their shoes by stomping through grass, it boasts the best-stocked bar in town, courtesy of Luxe. And most importantly the programming is clever, innovative and right on trend, whether your tastes run to avant-garde art, quality theatre or arthouse cinema.

We can only start dreaming of what is in store in the future. Claire French will be heading to Europe to investigate taking concepts developed in Perth on the international circuit, which would be a tremendous boost to Perth's credibility as a cultural hub. For those of us remaining here at home, though, will simply have to content ourselves with the memories of a wonderful summer at this fantastic venue, and cross the days off our calendars."

Aleksia Barron, The Drum Media, 6 May 2010